Short stop motion animation. 
A little girl finds a magic wand... what on Earth can go wrong?
Since I planned on using magnets, lightness of the puppets was important. After building the armatures out of Aluminum wire and epoxy putty, I tested some materials to make them weightless. First I carved the skull on styrofoam, then sculpt the face with synthetic lightweight clay. Finally, I used latex to cover all the skin that was going to be visible. I used the dust from NuPastels to do the makeup and add depth to the facial features.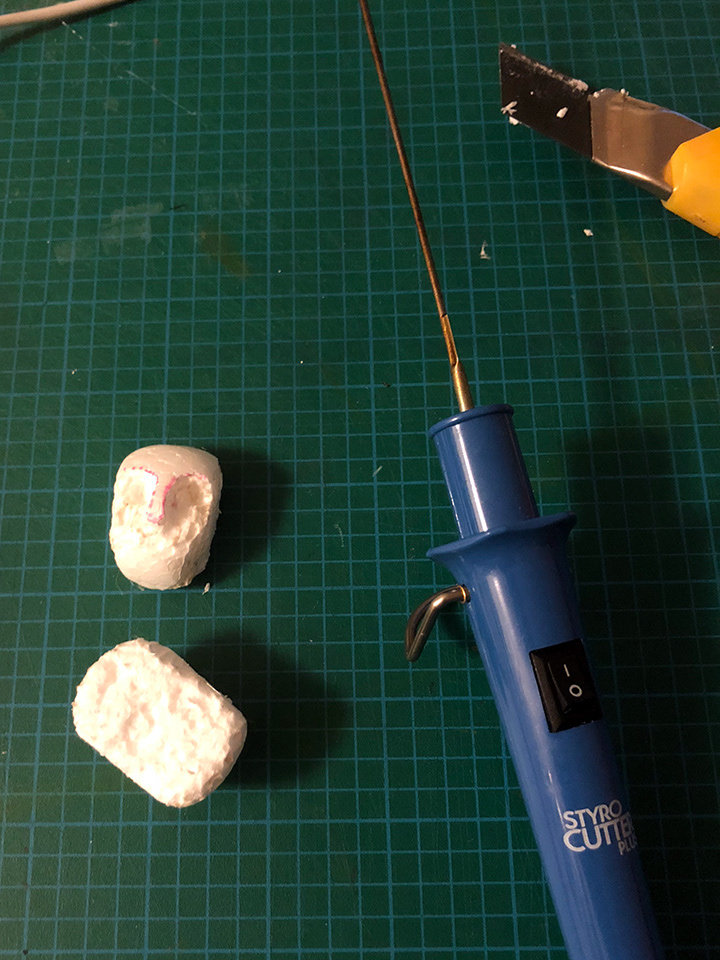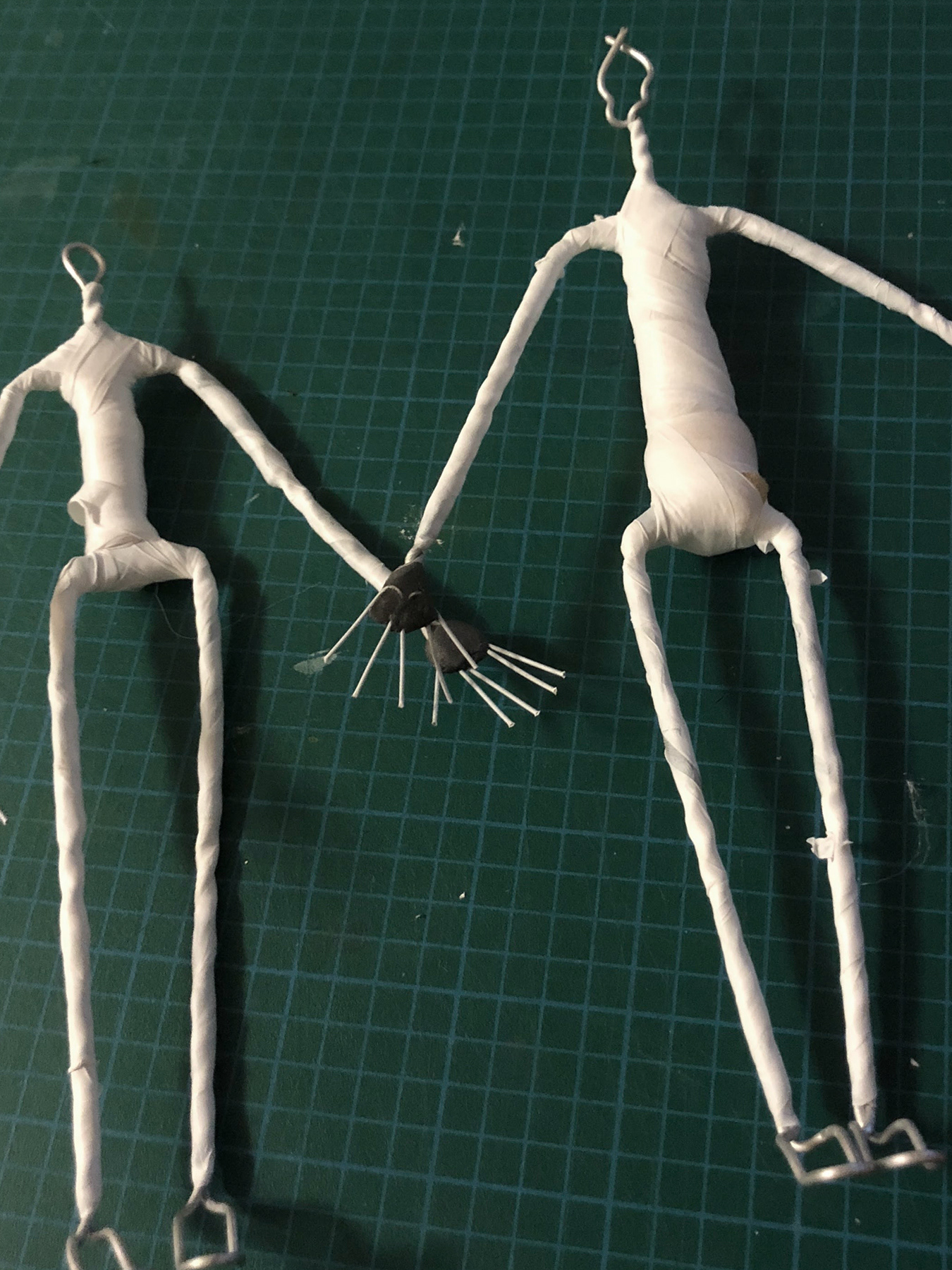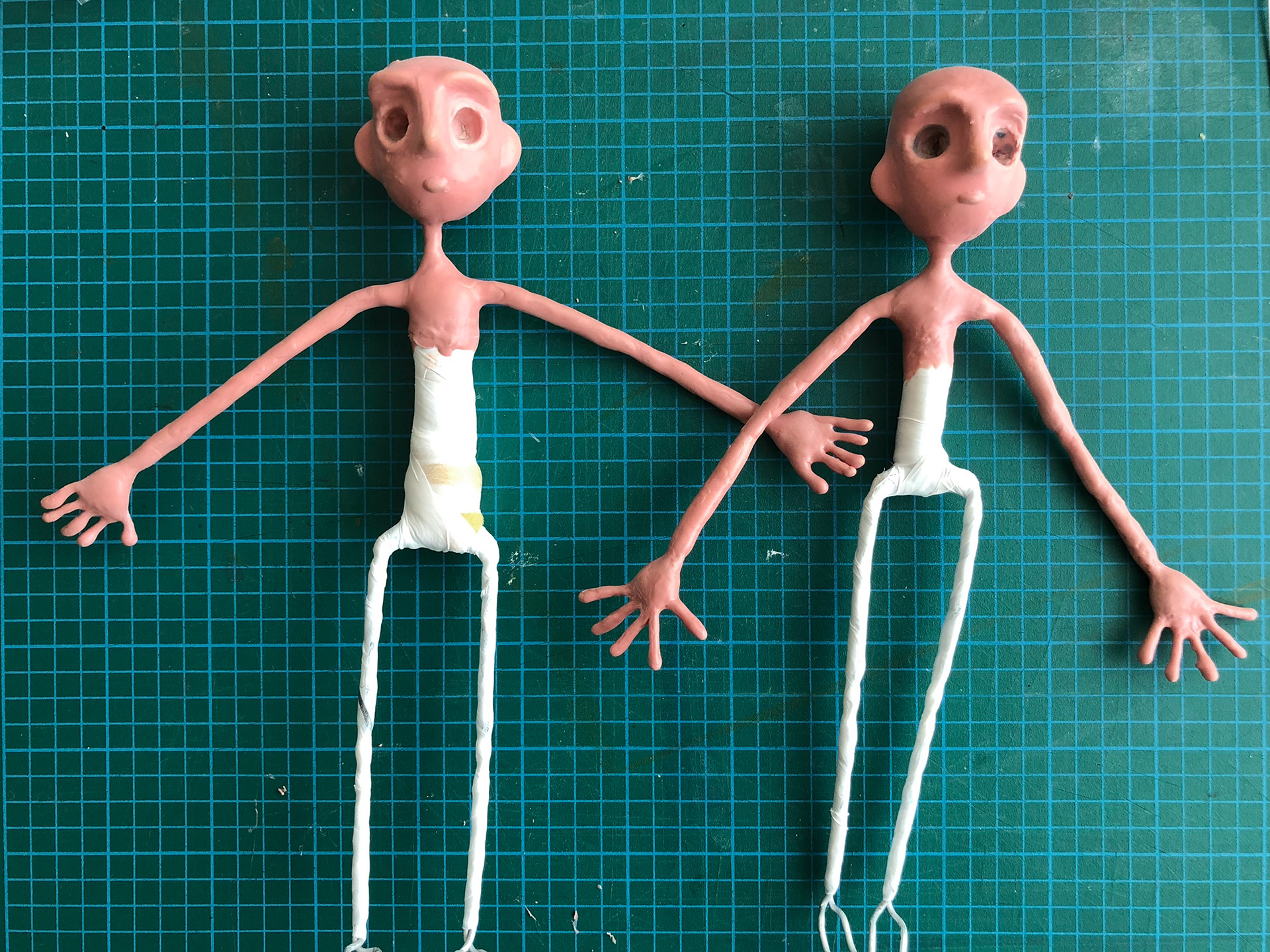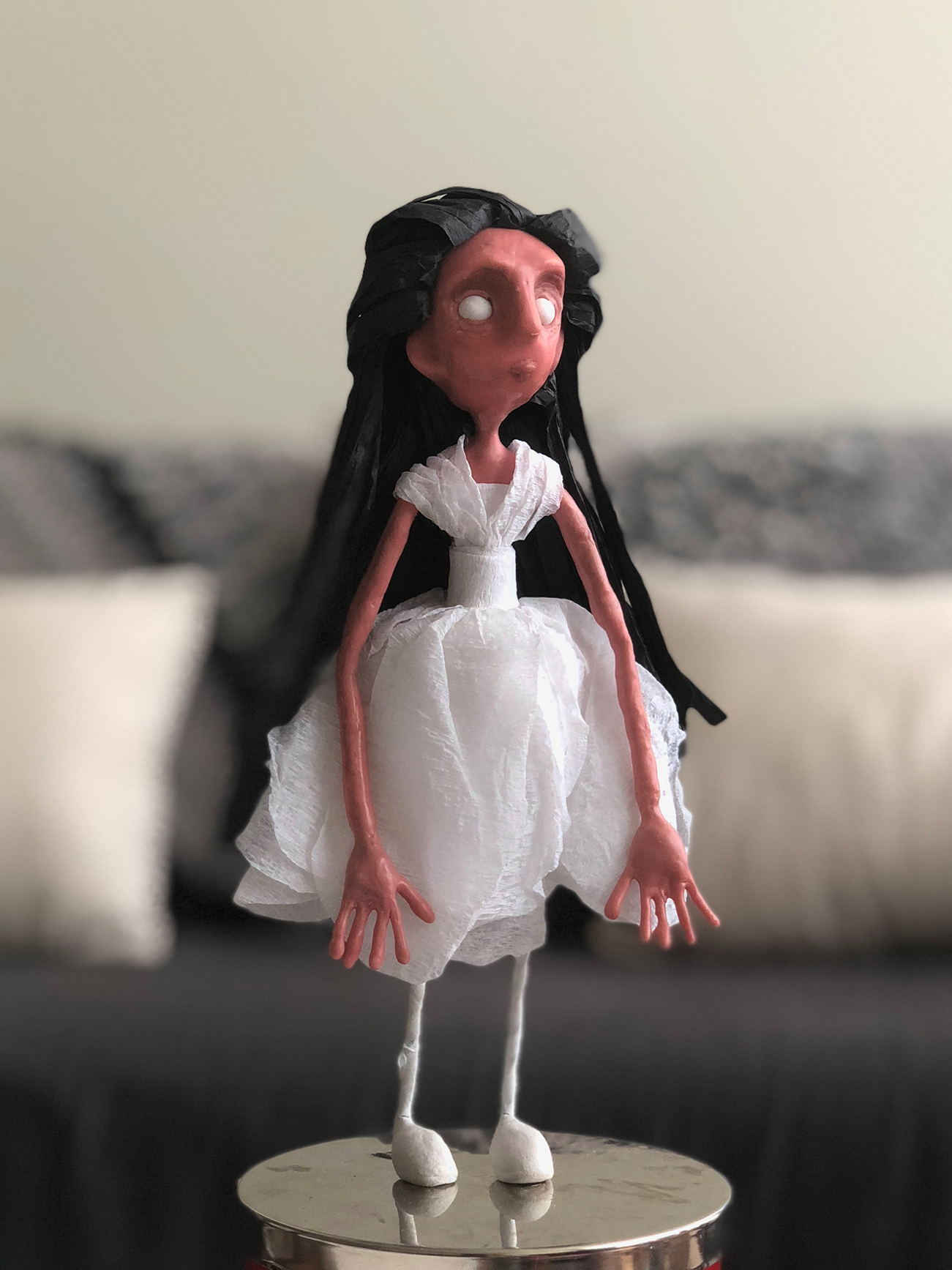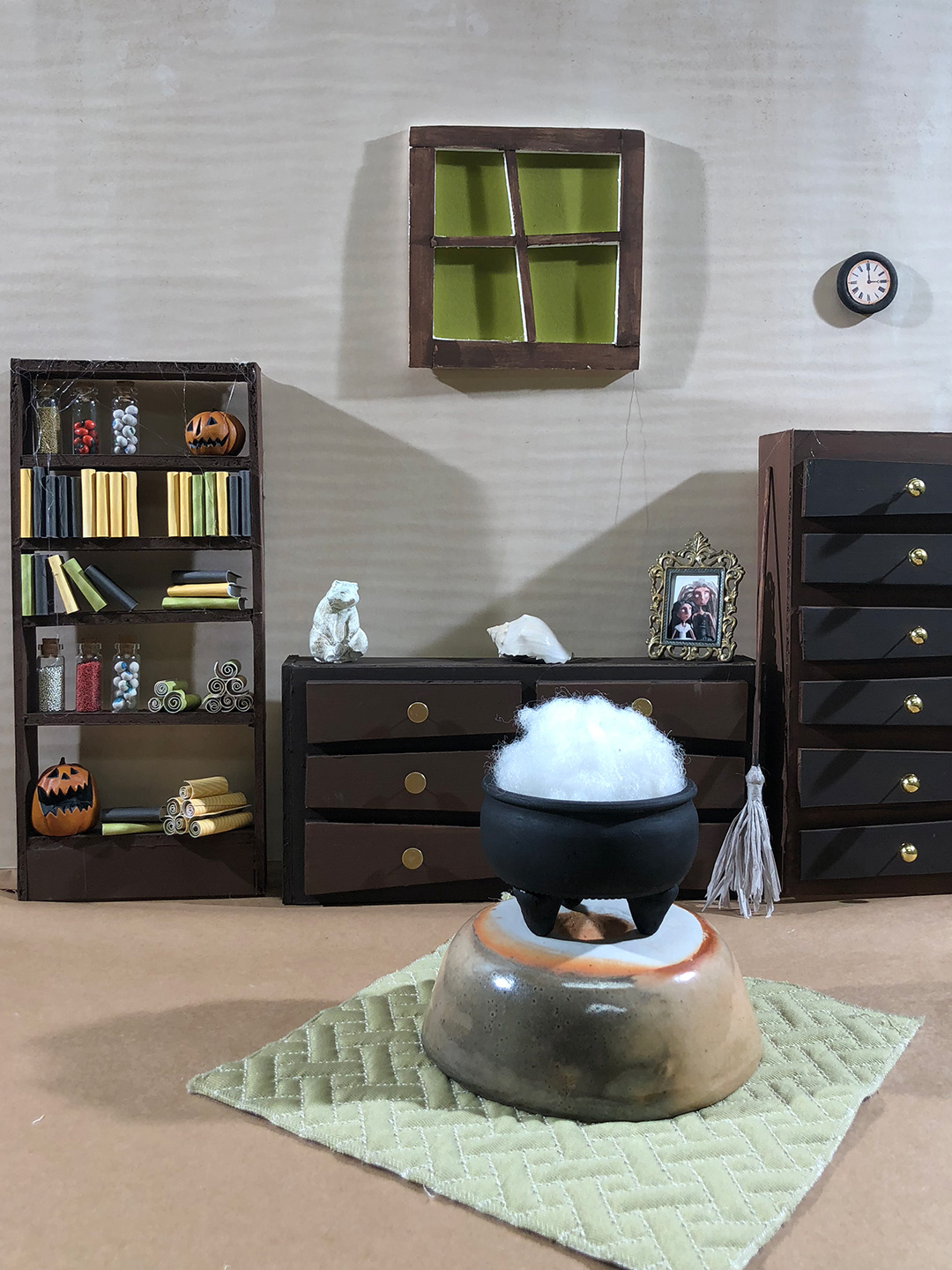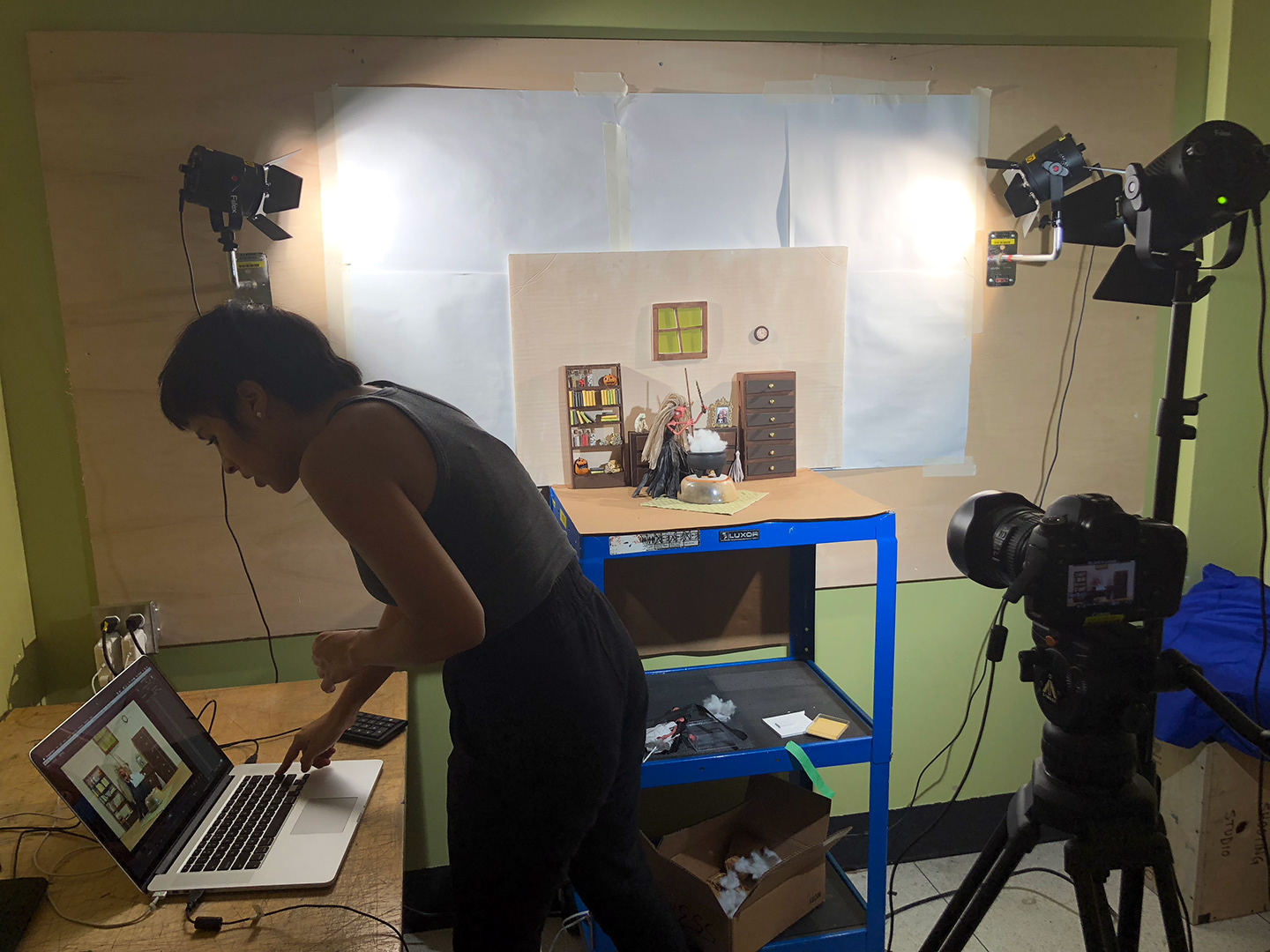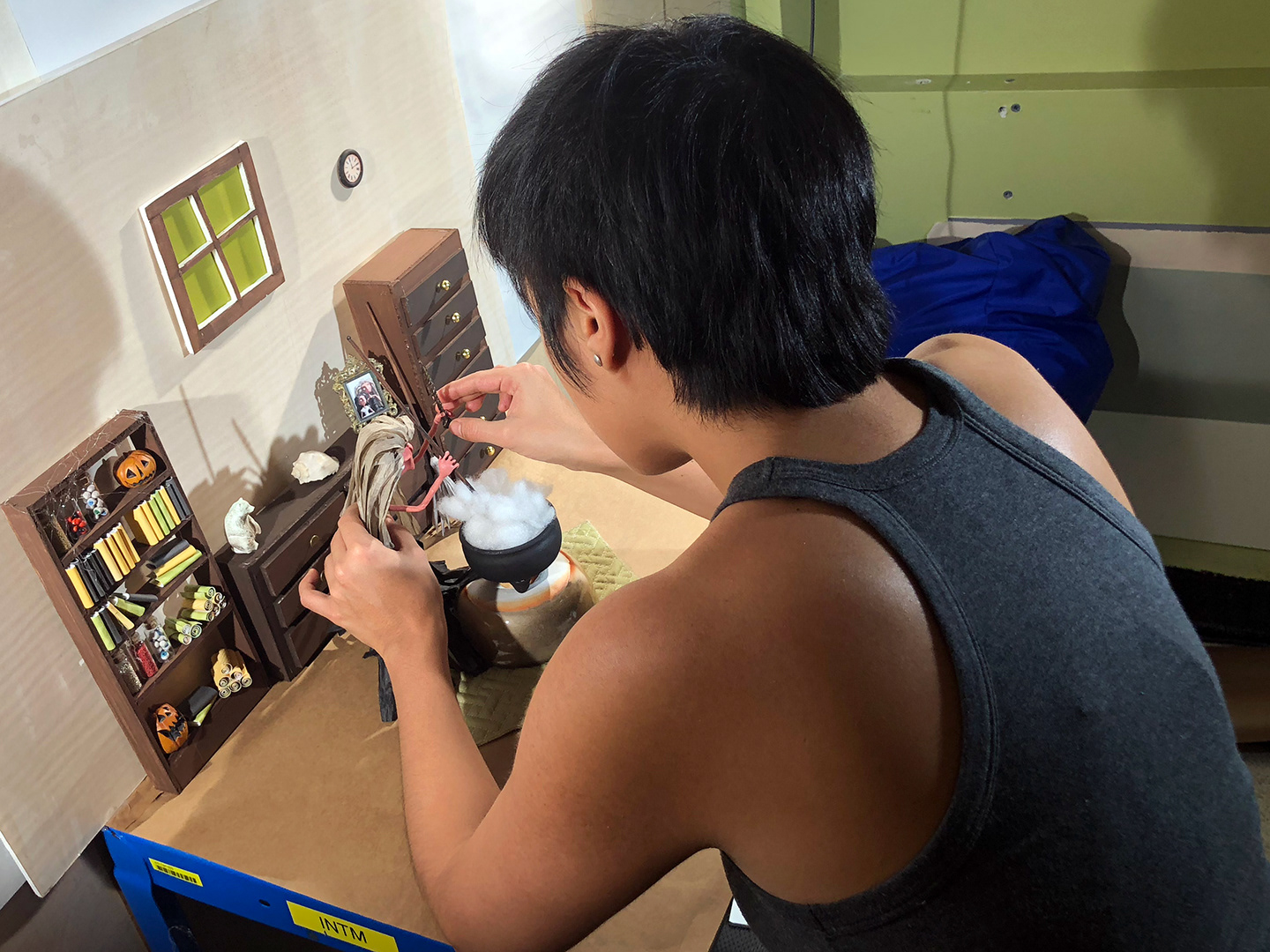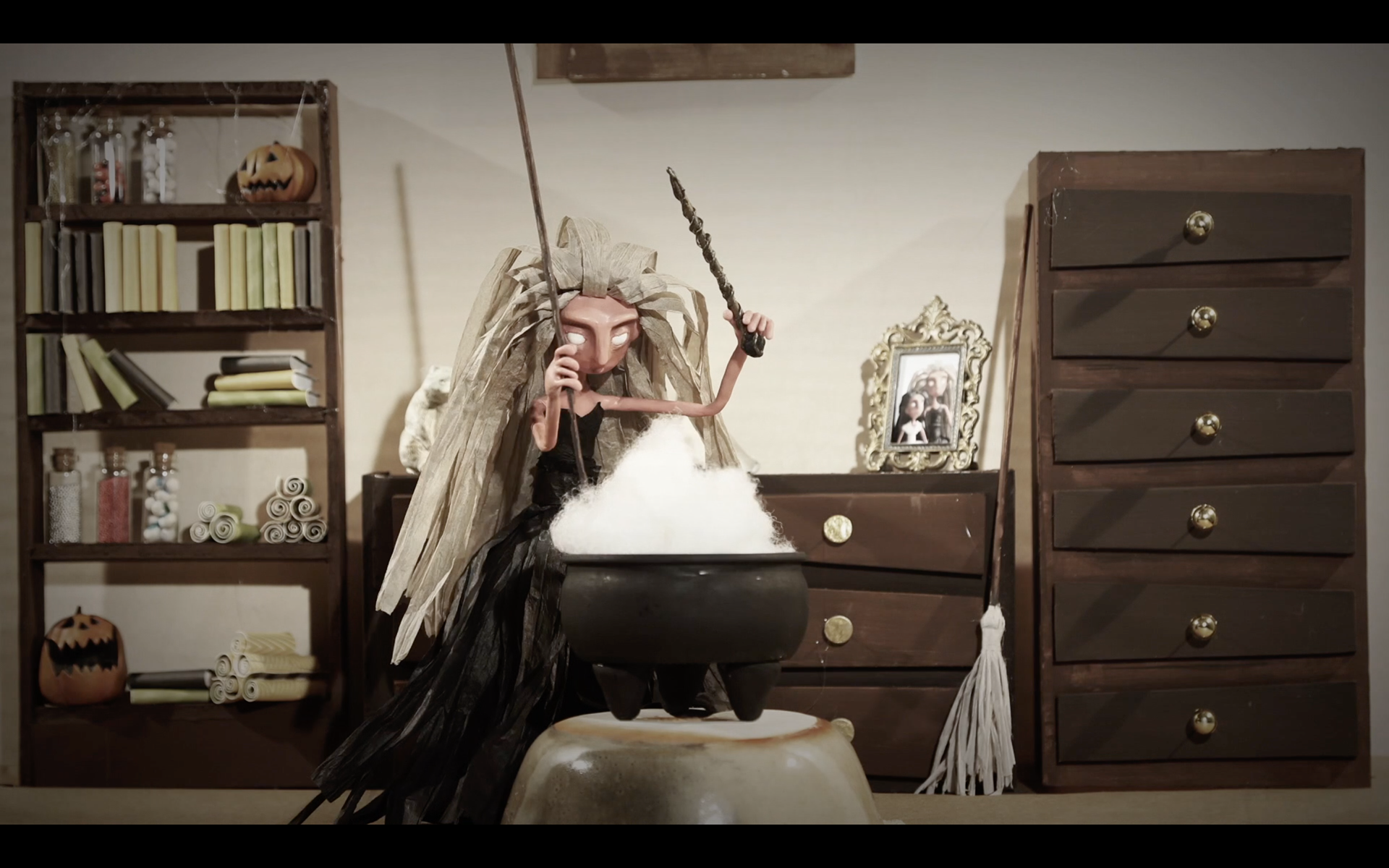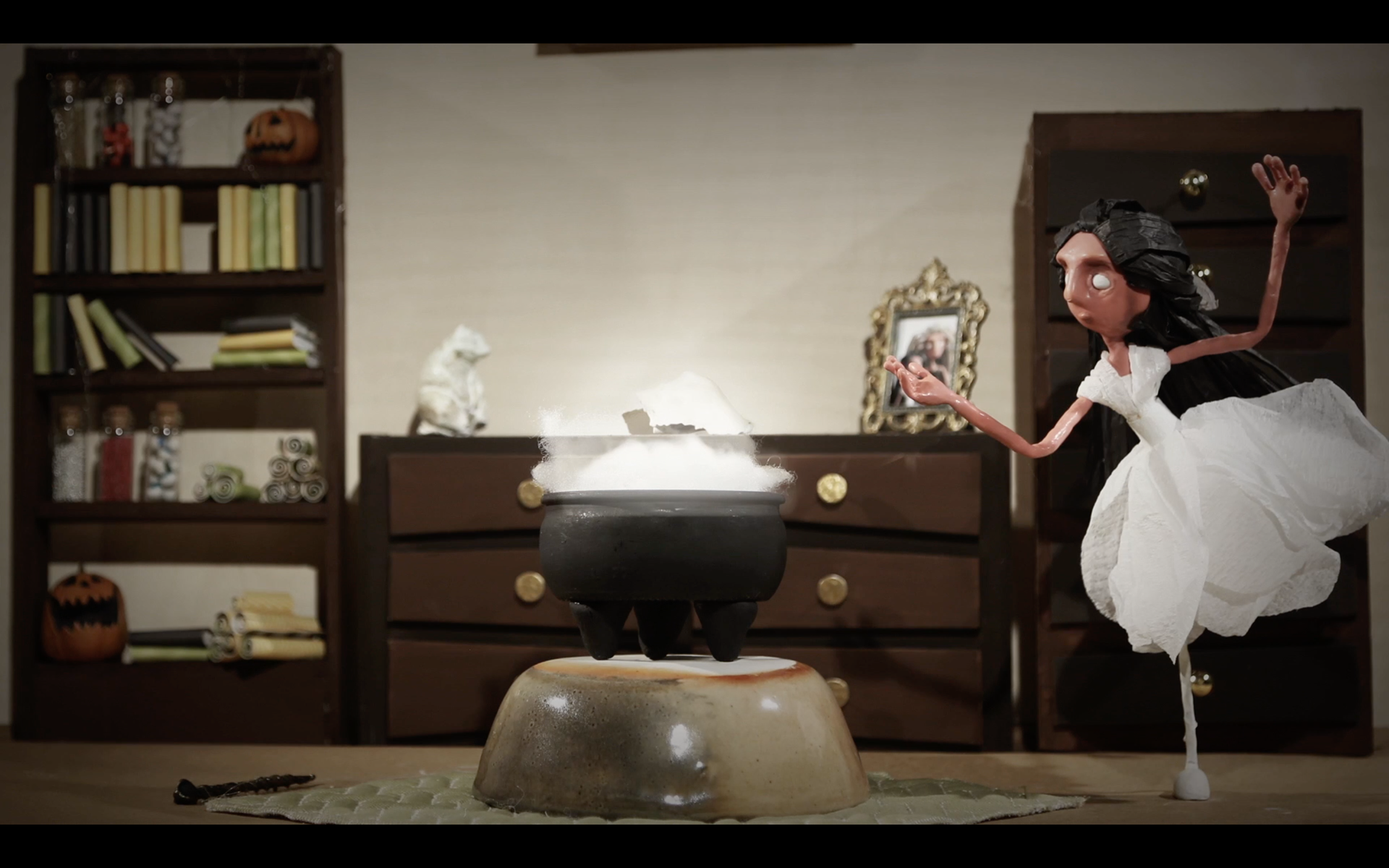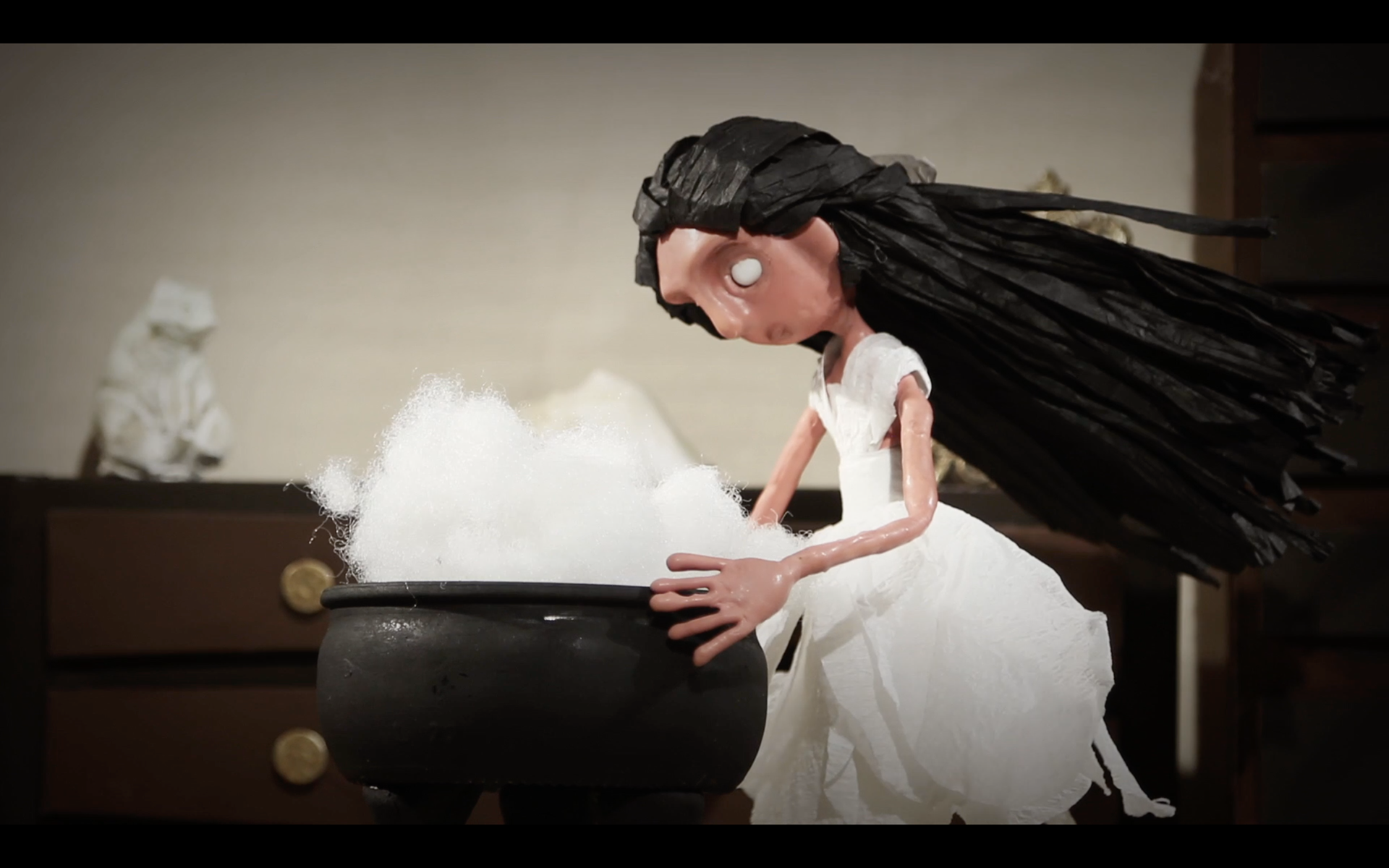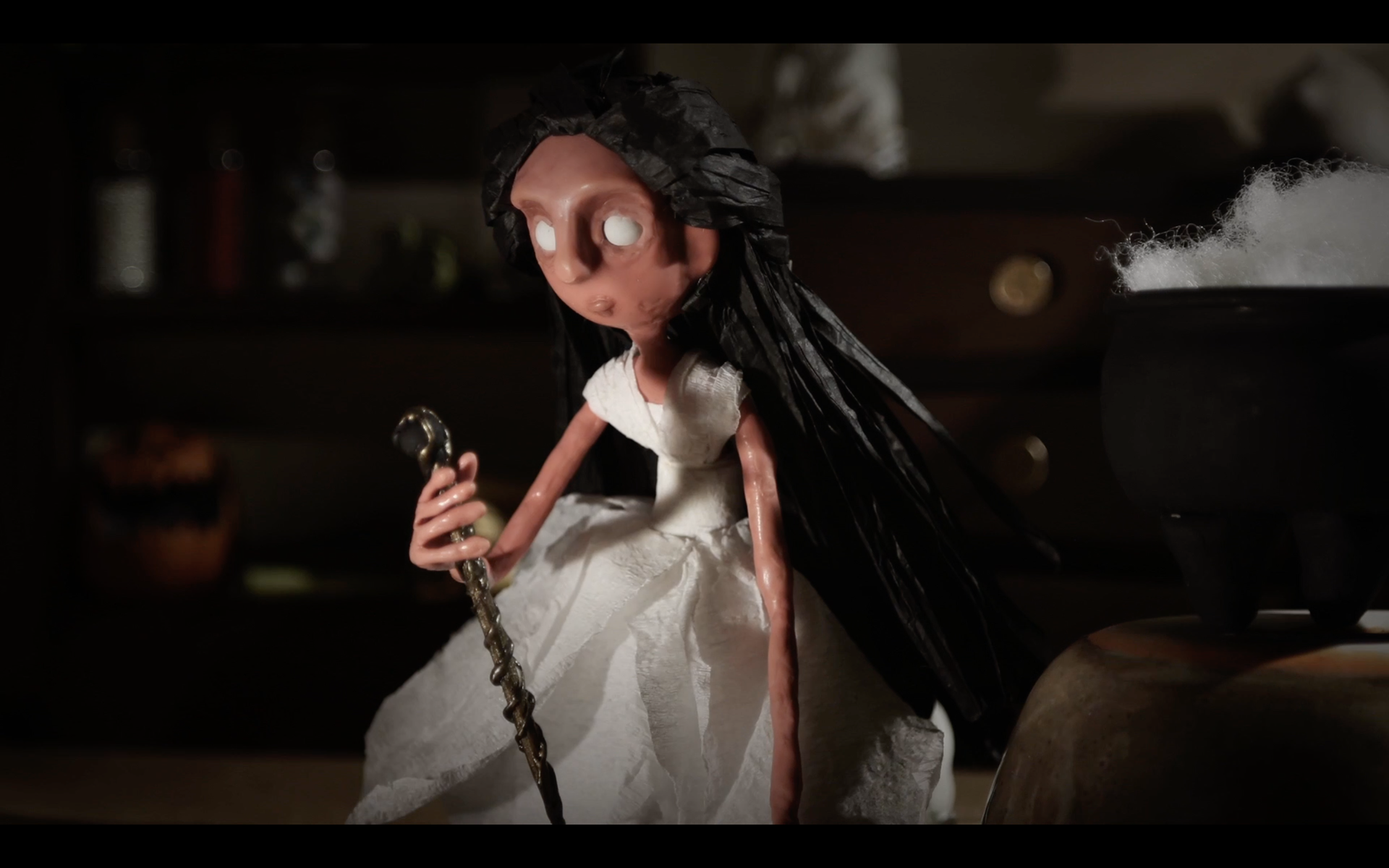 This piece has been exhibited at:
2019 11th CMS International Children's Film Festival (ICFF) - Lucknow - India
2018 GradEx Exhibition - OCAD University
• Toronto, ON
 - Canada
2018 
Xpace External Space - 
Xpace Cultural Centre • Toronto, ON
 - Canada